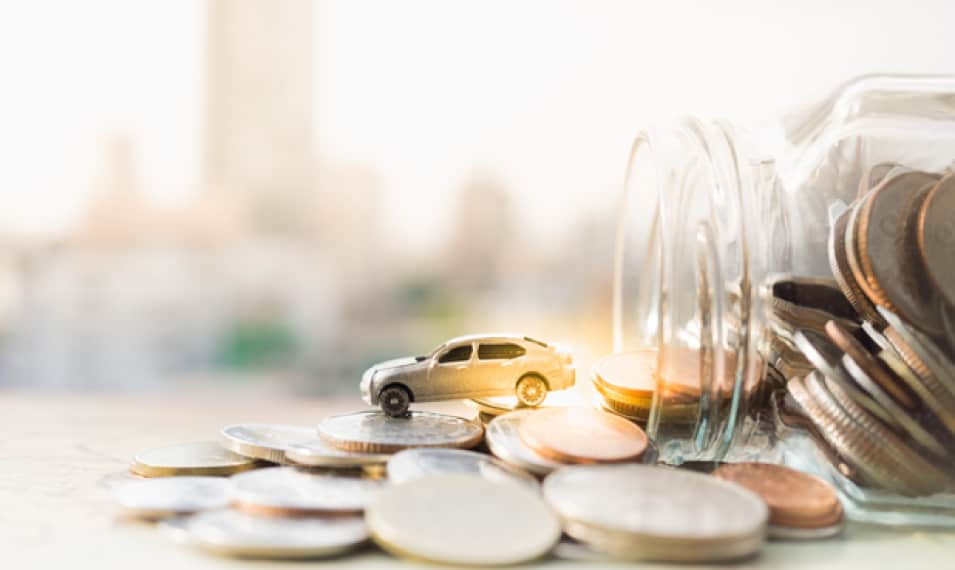 Locked into a high interest rate car title loan? 1(800) Car-Title® may be able to help lower your payments and APR.
Because of the nature of title loans, the APR can tend to be high compared to more common secured loans. This could mean high monthly payments, and large interest amounts. Here at 1(800) Car-Title® we understand your situation, we maybe able to help you out by refinancing your car title loan with us.
You could benefit with a refinance of your title loan with 1(800) Car-Title® by potentially:
Lowering your monthly car payments
Preventing default on your current car title loan
Borrowing additional cash
Lowering interest rates
We offer competitive rates that can help you save every month, depending on the value of your vehicle, your current car title loan terms and your ability to repay. When you refinance your car title loan with 1(800) Car-Title® you may be able to lower your APR and save throughout the life of your loan.
Remember it never hurts to get a second opinion, and you might be surprised with how much you can save. Call or fill out the form today and let us show you how refinancing your car title loan might be the best decision for you.
Can I Refinance My Title Loan to Lower My Monthly Payments?
One major benefit to refinancing your current car title loan is a lower monthly payment. If your credit score has improved from the time you originally secured that title loan, you may qualify for a lower annual percentage rate (APR).
A lower rate may help to bump down those monthly payments. But not everyone will qualify for the same APR. Remember, your credit score influences the interest rate. Higher credit scores typically qualify for lower rates, while less favorable scores may see higher rates.
There are many factors that are considered, and that is why an improved credit score can still help lower your monthly payment and qualify for better terms.
So if you are currently paying off a title with a high APR, the new rate may be better than the one that's weighing you down!
Can I Refinance My Title Loan to Prevent Default?
Are you behind on your payments? Is your loan about to go into default? Refinancing the loanmay help you.
When you refinance the current loan, the new lender pays off the old loan and you're left with a new loan (and maybe even a new lender). The new loan makes your old lender whole, and you could possibly avoid default.
However, if you have had numerous late payments, refinancing won't repair any credit score damage caused by those late payment hits. If you make payments on time with the refinanced loan, though, you may be able to help your credit score in a positive way. 1(800)Car-Title® reports to the credit bureau, so making your payments on time with us can boost your credit score.
Once you have refinanced your loan, review your finances to see how you can prepare for each loan payment. If you're concerned about late payments, you can set up auto-payments with your lender. Talk to a customer service representative to find out how.
Can I Refinance My Title Loan to Avoid Repossession?
Your car title loan is tied to your car's resale value. This means that if you fail to make payments, the lender can repossess your vehicle to pay off the loan. With a car title loan, the lender has a lien against your vehicle.
If you are at risk for repossession, refinancing the car title loan may help you. When you refinance the loan, you establish a new loan and the new lender pays off the old (original) car title loan.
When the lender becomes whole (the loan is fully paid), the lien should be removed from the vehicle, stopping the repossession.
However, if you're in danger of repossession, you should be in contact with the lender. Discuss your intention to refinance. Communication is key.
Can I Refinance My Title Loan to Secure a Lower Interest Rate?
Seeking a lower interest rate is one of the main reasons why many choose to refinance their car title loan. Lowering a massive interest rate can make a huge difference in helping to pay off that loan, and help you save money in the long run.
Your credit score helps determine your interest rate. If your score has improved since you opened the original title loan, you may qualify for a lower interest rate.
But even a small change in that rate can go a long way. Even if you save just $50 a month, you could use that savings toward paying down the loan principal.
How much you save, though, depends on many factors. If you have any questions about your new rate, don't hesitate to reach out to a loan officer. Call us now at 1-800-227-8485.
What's the Process to Apply for a Refinance Title Loan?
The car title loan refinance process is very similar to the initial loan application. One of our friendly loan officers will review your current loan and current financial situation, and work with you to figure out if we can offer you a better car title loan.
When you apply to refinance your loan, we'll need to:
Check your credit score
Have access to your car title
Estimate your car's value
Evaluate your ability to repay the loan
So what will you need to refinance the loan? We'll need your car title (of course), and we'll need to check your credit. Your ability to repay also is important.
The loan officer will work with you to verify your vehicle's value, ability to repay and all documentation necessary. Once your loan is approved we will pay off your current loan and you will have a new car title loan with 1 (800) Car-Title® possibly at a lower rate. Then it's time to start saving!!
What if you can't find your title? That's ok. We can help you find it! And, yes, we can still refinance your loan if you have another lender associated with the title (your original car loan from the dealer or seller).
So are there any cases where an individual would not be eligible for a refinance title loan? Cars with a salvage title are not eligible for a title loan.
Does a refinanced loan give me more money?
This depends on how your new loan is structured. If you need more money, make sure to let our loan officers know. Depending on the situation, you might be able to borrow additional money by refinancing. Refinancing the loan just means that we pay off the loan from the old lender, and if the situation is right, you could have some extra cash.
Are there fees associated with a refinanced title loan?
Like most loans, refinancing a title loan does include loan fees. These are included in your paperwork, and it's important that you review all terms, including loan fees, before accepting the new loan.
There also may be additional fees if you make late payments. These fees are separate from the loan amount, and are not subject to the interest. It's important to always pay on time to avoid any additional costs associated with the loan.
If you have any questions about fees, talk to one of our customer service representatives today. You can reach a loan officer at (800)227-8485.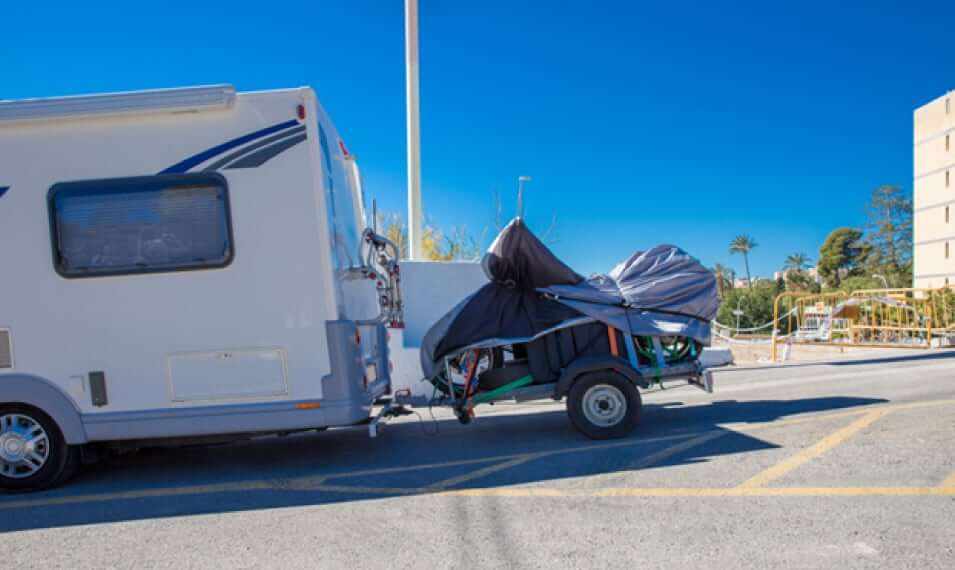 Alt Text: A refinance title loan also applies to title loans for motorcycles and RVs.
Can I Refinance My Motorcycle or RV Title Loan?
If you have a title loan for your motorcycle or RV, you may be curious if this could be refinanced. Yes! Like a car title loan, a motorcycle and RV title loan can be refinanced.
The application process is the same. We'll review your financial situation to determine the interest rate and terms of the loan. And, of course, we'll need the title to the vehicle.
When you're ready to refinance your current title loan, fill out the form and one of our customer service representatives will help you. Then you can get back on track with those payments and, hopefully, lower those high monthly payments.